TOP 5 EAST COBB Neighborhood Restaurants
Seed Kitchen & Bar... is a chef driven, modern American neighborhood restaurant by Chef Doug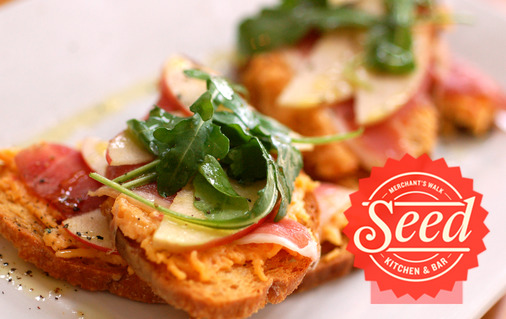 Turbush, located at Merchant's Walk in the heart of East Cobb homes. The Expansive boutique wine program provides cherry priced wines at incredible values. Mixologists stir up vintage and modern takes on cocktails, American and International Craft beers are on tap in this vibrant, sleek and modern setting designed by Ai3.
Dave Poe's BBQ... Located just west of the Marietta Square, you will "lick the plate clean" at this hole in the wall welcoming East Cobb neighborhood BBQ joint where excellent 'Cue and heavenly Mac'N'Cheese come with fast service, and the friendly owner comes out to talk to diners. It may not look like much from the outside to some, but most have never been disappointed by it.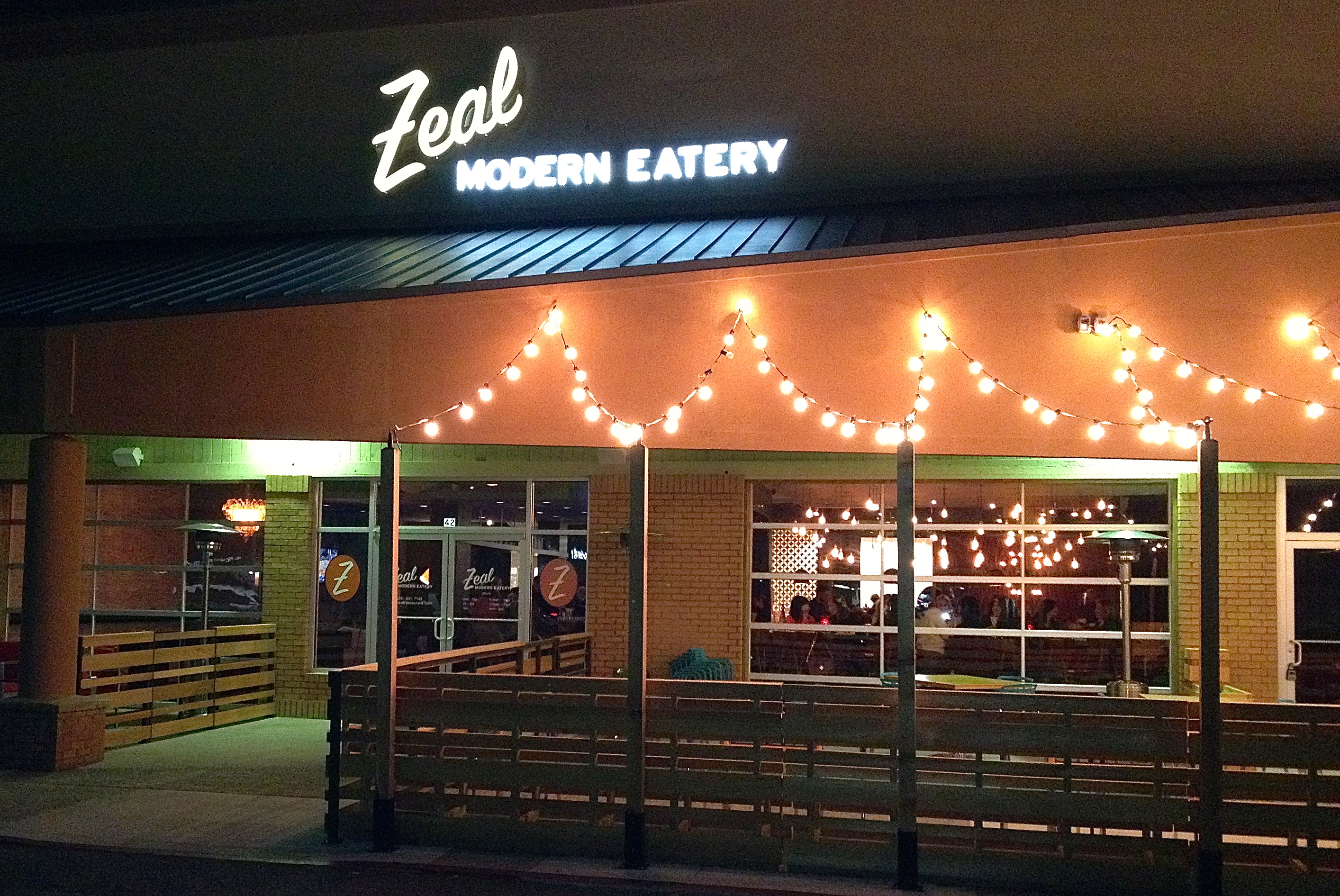 Zeal Restaurant... Tucked away in the dining segment of East Cobb, Scott Sawant owner and Chef Kristian Hargrove have created a modern eatery focused on serving a twist on seasonal and locally sourced foods. Great atmosphere and fabulous food is what to expect from this neighborhood favorite. Be sure to enjoy their outside patio.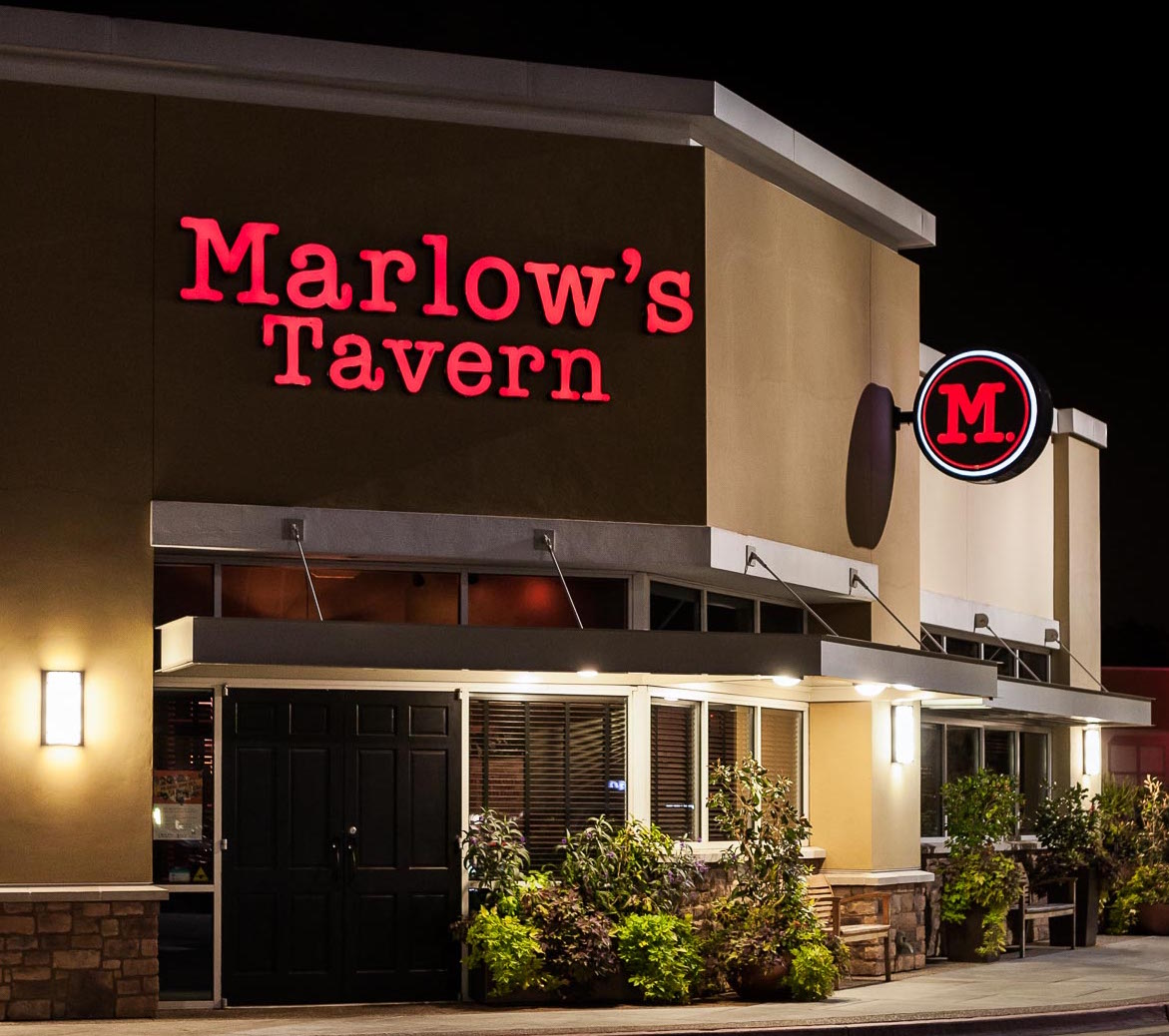 Marlow's Tavern... located just off of Johnson Ferry Road is the "Best of the Best" in American tavern food. Marlow's menu is a very diverse combination of classic and updated dishes for the modern foodie. The warm neighborhood pub atmosphere is the perfect East Cobb spot for dinner and a movie or after movie drink!
La Strada Restaurant... The East Cobb Neighborhoods Italian restaurant has stood the test of time.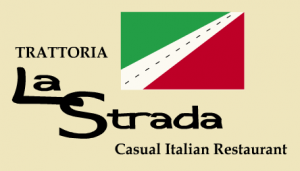 In 2003 John Lefkaditis, after his tenure with the Buckhead Life Restaurant group beginning in 1987, became the proud owner of this beloved Marietta East Cobb neighborhood restaurant. He brought with him a fresh new approach that has made this local favorite even more endeared to the East Cobb residents!
---
EAST COBB NEIGHBORHOOD SHOPPING
Be sure to visit The Avenue at East Cobb where you will find Williams and Sonoma, Bed, Bath & Beyond and Pottery Barn. There are great restaurants as well as shopping for prom dresses and much much more.
Merchants Walk has restaurants, Whole Foods, great small shops for clothing, Old Navy, Hallmark, GTC 12 Cinema, PetSmart and Kohls.
Down the road you will find Parkaire Shopping with Kroger and the East Cobb Library. In addition East Cobb offers grocery stores like Whole Food, Publix, Sprouts, Fresh Market and Trader Joes.
EAST COBB GOLF AND TENNIS
If you enjoy the country club lifestyle of golf and tennis East Cobb offers homes for sale with some excellent choices for your family that have both in your backyard. Find the best of Marietta in these East Cobb facilities catering to both the golfer and the tennis family in these sought after communities. In addition most East Cobb neighborhoods offer either swim or swim/tennis communities. Many have both tennis and swim teams available. Below are some private clubs for you and your family to explore.
Atlanta County Club...
Atlanta Country Club was designed by Willard C. Byrd and has a rich tradition and history in the world of golf. Located over the Chattahoochee River in East Cobb County ACC has been written up since 1968 in Golf Digest as well as many other distinguished national publications and has consistently ranked as one of "America's 100 greatest Golf Courses." ACC has a rich history of tournament participation having hosted both PGA and USGA events. For 30 years the Atlanta Country Club hosted the Atlanta Classic, a PGA event ,as well as, the inaugural Tournament Players Championship, won by Jack Nicklaus. They have also held the USGA Women's Amateur and Senior Men's Amateur Championships.
Also offering tennis and a club house that is the perfect venue for a wedding, golf outing, social occasion, or a company meeting. Your family and guests will be delighted with Atlanta County Clubs world class setting and the personalized service provided by our devoted staff. Visit the Atlanta Country Clubs to see if a membership is right for you and visit our Atlanta Country Club Neighborhood Homes for Sale page and find a homes for sale and decide if it would be right fit for your family.
Indian Hills County Club...
Indian Hills County Club is an affordable private club located in East Cobb County just off of Lower Roswell Road offering a 27 hole golf course that is open seven days a week. In addition to golf it offers 8 tennis courts, 3 swimming pools and a beautiful clubhouse featuring excellent dining and year round social events including its annual 4th of July fireworks celebration. Also Indian Hills offers a great junior program which includes golf, tennis, swim team and a variety of camps, clinics and lessons. East Cobb homes for sale in Indian hills start in the $300's and can go up over $1million depending on the location, age and square footage. Visit the Indian Hills Country Club to see if a membership is right for you and visit our Indian Hills Neighborhood Homes for Sale page and find a homes for sale and decide if it would be right fit for your family.
Olde Towne Athletic Club...
Olde Towne Athletic Club is owned by local ATP touring professional Robby Ginepri, Julius Robberts, and Jason Parker. Membership is reserved for those who cherish the casual tradition of southern living.
Olde Towne offers a family friendly atmosphere with 12 tennis courts – 4 clay courts, 8 hard courts (2 indoor covered courts) – fitness center, pool, restaurant and social activities including USTA and ALTA Team tennis. Members enjoy casual dining in the Pub & Grille throughout the year, and the Courtside Cabana during the summer months. With daily, monthly and seasonal specials, members can always look forward to a wide variety of activities! Visit the Olde Towne Athletic Club website to see if a membership is right for you your family.
Ginepri Performance Tennis strives to develop juniors into potential collegiate tennis student athletes. They blend world class instruction emphasizing weapons training to dictate play, while eliminating weaknesses. Their mission is to develop tennis players who are leaders. The training also stresses leadership skills of hard work, perseverance, attention to detail, compassion for others, and lasting relationships. Visit Ginepri Performance Tennis website to see if academy is right for fit for your junior player.
The Pavillion at Olde Towne with its award-winning culinary team and unparalleled professional service that their guests have come to expect, is perfect for any upscale special event for both personal or business purposes.
Since their humble beginnings in 1984 they have produced over 4,000 weddings and have maintained a focus on relationships with their clients, community and their long-term staff. Visit The Pavilllion at Olde Towne website to see if we can help with you special event needs!
EAST COBB PARKS AND FITNESS
Chattahoochee National Park... The Mission of the Chattahoochee Nature Center is to connect people with nature. The Chattahoochee Nature Center is located on the Chattahoochee River just over the Cobb/Fulton line and sits on a beautiful site comprised of 127 acres of native plants and gardens that showcase the beauty of Georgia. Our property includes a River Boardwalk, Discovery Center, wetland demonstration gardens and woodland trails that are home to over 50 species of injured, non-releasable wildlife. For nearly 40 years, the Nature Center has continued to grow and reach out to citizens as a place to explore new ideas and expand the awareness of the natural world. For more information visit Chattahoochee National Park.
East Cobb Park... In 1998, a group of individuals associated with the East Cobb Area Council of the Cobb Chamber of Commerce joined together to form the non-profit Friends for the East Cobb Park. Working as a team, Cobb County and Friends for the East Cobb Park funded the professional design of the park, which includes open grass fields, walking trails, stream overlooks, a "destination" playground, picnic pavilions, an outdoor classroom and an outdoor stage. Construction of this initial phase began in 2002, and the official Dedication Ceremony was held on June 28, 2003. East Cobb Park was an immediate success in the community, and has surpassed both Cobb County's and the Friends' greatest expectations for attendance and public satisfaction. For more information about East Cobb Park please go to their website.
Fullers Park... Is located just off of Robinson Road. Programs offered include Youth Baseball, Youth Football, Youth Basketball, Youth Soccer and Adult Basketball. For more information about baseball be sure to visit East Cobb Baseball.
Harrison Park... Is located just off of Shallowford Road close to Sandy Plains. Programs Offered include Youth Baseball and Tennis Programs. There are public courts that can be rented. For more information visit Harrison Park.
Mountain View Aquatic Center... Just off of Gordy Parkway and Sandy Plains Road you will find the Aquatic Center. The center offers two pools. One is a Competition Pool that is 50 meters by 25 yards with 21 lanes that are 25 yards in length during short course session and 10 lanes that are 50 meters in length during long course. In addition there is an instructional pool that is 25 yards by 15 yards. Small meeting room that holds about 15-20 people. For more information visit Mountain View Aquatic Center.
Mount Bethel Park... is located off of Lower Roswell Road and offers baseball. For more information visit Mount Bethel Park.
Terrell Mill Park... is located off of Terrell Mill Road Programs offered include Tennis Programs, Youth Soccer, Youth Softball, and Adult Softball. It also has a playground area for the kids. For more information visit Terrell Mill Park.